Astra Safety offers online procurement of Branded Safety Signage to the Construction Industry.
DEDICATED ONLINEORDERING SYSTEM
Our dedicated online ordering system is simple to use and allows you to place orders online for all of your branded Safety Signage.
Pre-agreed rates and compliant branded signage is viewable from a password-protected portal, which can be viewed on a wide range of devices.
For further information, contact our Safety Team or fill in our contact form.
We can supply a fully bespoke library of signs all branded with the correct Company design guidelines, from initial talk though and advice – fully designed and signed off artworks to real time online ordering and invoicing, less paperwork each way.
We are complicit in our accreditation to each industry whether it may construction, civils, rail, (CHAS, Achilles, Safe Contractor and Construction line).
BESPOKE PORTAL
ORDERING SYSTEM
Try out a demo of our bespoke ordering portal today:
Visit our demo site below
Create an account for your site by going to top left REGISTER
Click on items required and add to bag
Checkout – Input site address, if ordering name plaques add the names in the "Additional Information" box, tick billing info as same as delivery address and input PO number as POXXXXXX/34XX
Click MAKE PAYMENT OFFLINE – This will confirm order and generate invoice to be sent to accounts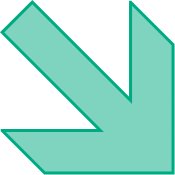 Rob and the team at Astra are always quick to respond to my requests and provide the best solution for our branding and marketing campaigns. They ensure digital designs are turned around in line with tight deadlines, despite requests often being at short notice. The bubble board material that they have introduced to us is the perfect solution for use in marketing campaigns, being a hard-wearing yet lightweight and affordable material, it is a great option for specific, one-time requirements and easy transportation to on-location marketing shoots. Astra signs are always keen to support Anwyl in our corporate social responsibility commitments and have previously assisted with branding for donations and charity events.
Astra Signs helped build a bespoke signage catalogue that allowed our sites across the country to select and order the items they needed in a quick and efficient manner. Their products are made and delivered in a timely fashion and to a high standard, we would highly recommend their services!
Astra Signs and Bowmer and Kirkland have worked together over the last 2 ½ years developing our construction notice boards and safety signs for our group companies across the country. Between us, we developed our very own on line ordering system which gives site-based staff the ability to view and order signs and miscellaneous items direct. Recycling is a key area which B+K are passionate about so using materials that are recyclable, yet hard wearing is perfect for the construction industry. Astra signs have been understanding, helpful and informative on products which suit our requirements. A great business understanding has been established which we are keen to maintain and developed. Many thanks to the whole of the team.
Readie Construction Ltd have been working with Astra Signs for over 12mths, in this time we have developed from paper/e-mail ordering to an easy to use online dedicated portal, each site team can log in and order using the portal with direct delivery to site. In this time Astra have provided excellent service and support and helped us develop the portal to cover all types of signage including the use of the Polylite Bubble Boards which are 100% recyclable and help us to do our bit for the environment as well as increase our points with Considerate Constructors Scheme. The Astra team are always very helpful and turnaround our requests quickly and efficiently ensuring we have good clear signage at all our sites.
Under the Management of Health and Safety at Work Regulations 1999 (MHSWR), employers are required to:
Identify what could cause injury or illness in your business (hazards).
Decide how likely it is that someone could be harmed and how seriously (the risk).
Take action to eliminate the hazard, or if this is not possible, to control the risk.
The Health and Safety (Safety Signs and Signals) Regulations 1996 (HSSSR) require employers to ensure that safety signs are provided (or are in place) and maintained in circumstances where there is a significant risk to health and safety that has not been removed or controlled by other methods. This is appropriate where the use of a sign can further reduce the risk.
We are currently providing a full consultancy service with regards to current COVID-19 signage requirements where bespoke signage for various industry sectors is required.
Our range of signage safety consultancy also includes Workplace Risk Management / Fire Risk Assessment / Construction site safety.
Astra will provide a competent health and safety consultant to carry out a desktop study to review and formulate a strategy.
We will identify the type and nature of signage across sites in relation to client risk assessments. We will review risk assessments including COVID-19 risk assessments, corporate messaging requirements and client branding with regards to overall signage strategy.
Following the provision of the desktop study, site survey visits would be carried out with the following objectives:
Determine and demarcate locations of required signage to main entrances, workspaces and common transit areas.
Assist the client to establish occupancy limits and signage requirements to working areas with regards to social distancing guidance.
Provide advice on signage strategy for compliance with government and HSE guidance such as COVID-19 return to work practices / Workplace Risk Management / Fire Risk Assessment / Construction site safety.
Following site survey works Astra will provide a full signage specification and layout drawing documents for individual sites for agreement with the client.
For additional and ongoing going signage, Astra are able to set up unique client portals for the re-ordering and timely delivery of signage.
Astra is able to provide a dedicated team for the provision of signage manufacture based on agreed specifications.
Astra will provide a dedicated project manager for your Installation.
We will handle site supervision and operatives to ensure signage is installed to agreed specifications.
ENVIRONMENTAL RESPONSIBILITY
Astra Group are proud to be accredited to ISO_14001. We put a high emphasis on environmental issues throughout our business, including materials, and our manufacturing processes, transportation and packaging.
We are continually investing in new environmentally-friendly equipment and technologies that minimise our environmental impact.
And have recently added several new printable materials to our range that will further reduce our Carbon footprint.