PRINTEDCONSTRUCTION SITE
HOARDINGS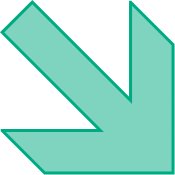 Astra Signs Ltd are a trusted supplier of High Quality printed Construction site Hoarding Panels & site boards. We specialise in working with companies operating in the construction & Property marketing sectors. Whether it is a small or large area we can work with you to design a safe and cost effective solution for your business.
Our in-house production facility provides expert design, project management, digital printing & professional installation providing you with a very experienced end to end service. Astra Signs will take care of everything on your behalf from the initial detailed site survey through to any inspection and maintenance.
What is a Construction Hoarding?
The Hoarding is a temporary perimeter of solid construction, erected around the perimeter of construction sites to shield them from view and prevent unauthorised access. Being a legal requirement, it is an important component in ensuring health and safety, for site workers, visitors and the general public and can also be part of a site security system to prevent theft or vandalism.
Generally the Hoarding system comprises of a series of solid panels making the visibility of the construction site private from any passing public traffic. The Hoarding panels are affixed to the face of any Structure. Usually the Construction Company would provide the sub structure ready to accept the Hoarding Panels with Graphics however Astra Signs Ltd also offer this service.
A Hording panel is a sheet of material usually made out of ACM (Aluminium Composite Material) available in a range of thicknesses, generally 3mm with an overall standard sheet size of 1220 x 2440mm. Having a White Polyester painted face the panels are ready to accept the printed graphics which are then laminated in various finishes for Protection, optimised for outdoor advertising purposes. As well as the hoarding panels we can also supply headers and kickers which run along the top and bottom of the structure keeping all those screw fixings covered and as well as allowing a bit of play in the panels when you are faced with elevations and uneven runs.
Rules, Regulations & Requirements for Construction Hoardings
The Health and Safety at Work etc Act 1974 requires that employers take reasonable steps to ensure the health and safety of persons other than their employees, which implies a duty to ensure people are safe from activities on construction sites.
In addition, the Construction (Design and Management) Regulations (the CDM Regulations) require the prevention of access by unauthorised persons to construction sites and that '… where necessary in the interests of health and safety, a construction site must, so far as is reasonably practicable, and in accordance with the level of risk posed, comply with either or both of the following; have its perimeter identified by suitable signs and be arranged so that its extent is readily identifiable; or be fenced off.'
PRINTED HOARDING PANELS ARE A GREAT WAY TO PROMOTE YOUR CONSTRUCTION PROJECT
Do you require planning permission for the Proposed Hoarding?
Advertisements that are classified as deemed consent do not require planning permission from the local planning authority as long as they comply with certain criteria.
What criteria are required for deemed consent of hoarding construction?
For advertising on site hoarding to qualify for deemed consent, it must abide by the following conditions:
No advertisement is displayed earlier than three months before building operations commence
The local planning authority has been notified of the day on which the advertisement will first be displayed at least 14 days before the first display date. The person proposing to display the advertisement must notify the local planning authority in writing and send a copy of the relevant planning permission.
No advertisement is more than 38 square metres in area
No part of the advertisement is more than 4.6 metres above ground level
The advertisement will not be displayed for more than 3 years
Are there any conditions attached to a planning permission setting out specific obligations in relation to the site perimeter?
In a conservation area, an Area of Outstanding Natural Beauty, a National Park, the Broads or an area of special control, no advertising hoardings are permitted.
What are the usual dimensions of a Free-Standing Construction Hoarding?
Hoardings or fences can be a temporary or long-term installation and may be free-standing, or built into the site. It is important that it is structurally stable, as it can be exposed to strong wind loads, or impact.
Hoardings are recommended as being a minimum height of 2.4 m. (2400mm) Flat-sided hoardings are more difficult to climb than fencing and prevent viewing of the site interior. The cost rises significantly over 2.4m height due to available standard sheet sizes, an increase in volume will also effect the wind loading requiring further structural calculations and larger footings.
Hoarding can include barriers, gates, viewing windows, areas of fencing and so on and may be used to display warning and information signs as well as your marketing message.
Do you provide onsite surveys?
To deliver the perfectly installed hoarding you must start with a good survey. An Astra survey contains many detailed considerations, all carried out by an experienced in house surveyor who will prepare elevational drawings that can be shared with your design agency for graphic preparation.
We will also use this document to prepare Method and Risk Assessments as per CDM regulations & advise on any road closures supporting the Safety of your customers the public and our 'safe site promise' installation operatives at all times.
What is the usual time and considerations involved to provide an estimate for a printed Construction Hoarding?
As the Construction site Hoardings vary from site to site, due to the bespoke elements we will require details of your site plan and the duration of your project build as you may require a short or long term solution.
In order to provide you with your quotation which is usually quoted same day, please call our sales team on 0161 832 2429 to discuss your printed construction site Hoarding.
Please do advise if you would like Astra Signs to assist with designing your scheme or if you are working with a creative agency, you may email us at enquiry@astragroup.co.uk or visit our website.
transform your site hoardings into impressive, captivating outdoor advertisements
Artwork Specifications for Printed Construction Hoardings?
All our site hoardings are printed directly to substrate in high quality using our UV Flat Bed 8 Colour Digital Press, utilising the standard sheet sizes of 1220 x 2440mm and 1500 x 3000mm. We can also print a full sheet of 2000mm x 3000mm when required.
We suggest that you set up your files at 1:1 with images at minimum 100dpi / 1:2 with images at minimum 200dpi / 1:4 with images at minimum 400dpi
Our Pre-Press Department has over 35 years of experience in the Control and Management of Colour, you can be assured that we take great care when it comes to matching your Corporate Pantone Spot Colours which can be matched and printed to many substrates ensuring you of consistency across the Hoarding Graphic and any additional signage such as wall covering, reception displays & window graphics to name a few.
If you require any guidance our team are happy to assist at any time.
What are UV Inks, are they Lightfast & how is it cured?
The Inks are designed for Long Term Lightfastness with a 5 year external Life span. UV printing is a commercial printing process that involves using ultraviolet curing technology and an intense blast of ultraviolet light to print. If the sign has a high coverage of Yellow it may be less.
UV inks can be inkjet printed onto a wide variety of substrates (both porous and non-porous). You can print on paper or even metal or glass. These inks are durable and light-fast, so you can use them for exterior signage without needing to laminate the prints.
The ink works as follows:
The ink is composed of coloured pigments mixed into a synthetic resin.
The inkjet press prints the large-format graphic.
Ultraviolet light then cures the inks (polymerizes them, changing their chemical composition) and bonds them to the substrate (paper, glass, metal, or textile).
UV inks are 99.5% VOC (Volatile Organic Compounds) free, unlike conventional inks making it more environmentally friendly.
Is the ACM panel Fire Rated?
Astra Signs supply a range of Fire rated or Non rated ACM to the following Eurocodes –  please contact our sales team by telephone on 0161 832 2429 or email enquiry@astragroup.co.uk  should you require a copy of the tests for your project.
Note that the exact specification will depend on where the hoarding panel is located and if it needs for example to protect escape routes and fire service access or is needed to prevent fire spread between buildings, which will need to meet more stringent requirements from a fire rating point of view.
Standard Hoarding Grade ACM panels are 0.15 skin do not have a Fire rating
0.20 Skin is rated to M2, B2 (Din 4102)
0.30 Skin is rated to Class 0 (BS476-P7, BS476-P6), M2, B2 (Din 4102)
What other materials can be used when specifying a Printed Construction Hoarding?
Generally ACM 0.15 Skin, is the preferred choice for Printed Hoarding Panels as it Lightweight, rigid, non-porous and will not expand or contract in changing temperatures.
If a shorter term option is required Astra Signs can also produce Graphics on a range Printable Self Adhesive or rigid PVC Sheets, please contact our sales office for further information.
What range of laminates are used on a Printed Construction Hoarding?
We offer a range of protective anti-graffiti laminates including matt, satin, gloss and anti-scuff. This allows the graphic panels to be cleaned down should they be subject to vandalism or dirty outdoor elements. Protective films are mounted using our in-house Laminator we also have a liquid laminating service. 
The range of Laminates have an impact on the final cost and this detail should be reviewed carefully at the time of agreeing how long your hoarding should be planned to last externally and where the Site is positioned. 
Installation services for Printed Construction Hoardings
Once your Hoarding is printed with your branding we will schedule one of our in-house installation teams to attend your site to install the work, we offer a national Installation and maintenance service.
Our skilled teams are fully qualified with accreditations such as CSCS, SSSTS & ladder safety. Astra signs are Safe Contractor approved. The ACM Hoarding panels are fixed to the structure using self-coloured Poly Pins manufactured from weatherproof Marine Grade Stainless Steel. Our teams are equipped with onsite communication devices so that we are able to provide you with real time site attendance times, Dynamic Risk assessments based on any updated site findings.
Finally, completed images of the Construction Hoardings are captured and shared for Job Signoff.
Is there a PVC Free Print Vinyl Only Solution available?
Yes, Astra Signs offer a full range of PVC Free Print Vinyl and Matching laminates which are manufactured from Polypropylene.
Contact us to find out more about these materials.