BESPOKEINFINITY MIRROR
SIGNS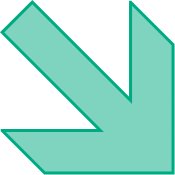 Astra Signs bespoke infinity mirror signs can consist of LED, bulbs or neon lights placed around the edge causing the effect of an infinite light that slowly fades through each reflection. This will generate what looks like a long tunnel of lights with the option of slightly angling the mirrors to create a curved effect. Brand logos and text can also be housed within infinity mirror to be used at corporate events, art galleries, on TV and movie sets, exhibitions and personal use for aesthetic purposes.
Our in-house production facility provides expert design, project management, fabrication & professional installation providing you with a very experienced end to end service. Astra Signs will take care of everything on your behalf from the initial detailed site survey through to any inspection and maintenance.
What is aN INFINITY MIRROR?
An infinity mirror (also sometimes called an infinite mirror) is a configuration of two or more parallel or nearly parallel mirrors, creating a series of smaller and smaller reflections that appear to recede to infinity. Often the front mirror of an infinity mirror is half-silvered (a so-called one way mirror)
A similar appearance in artworks has been called the Droste effect. Our bespoke infinity mirror signs can be used in bars or offices and look great on feature walls. Whether it is the company logo or bespoke wording an infinity mirror sign really makes a statement.
INFINITY MIRRORS ARE A GREAT FEATURE TO ILLUMINATE YOUR SPACE.
Our bespoke internal fabrication capabilities allow us to make infinity mirrors in various shapes and sizes and painted to specific colours to match the décor where they will be installed. We can build these mirrors to be a supply only product with a standard UK plug attached or you can have it installed on site by our trained installation engineers.